Applications
Aertec Product Applications
Aertec utilizes state-of-the-art oxygen transfer and mixing technologies to provide solutions to wastewater aeration problems. Our primary products are the AerGrid coarse bubble and AerMax fine pore diffusers. These may be installed in dry and wet conditions to address any of the following applications:
Activated Sludge
Equalization
Pretreatment
Aerobic Digestion
Sludge Holding
SBR, BNR & ASB Processes
Chemical Oxidation
Mixing
Solids Suspension
Odor Control
Remediation
Vessel Types
Structural Tanks (any configuration, depth and material)
In-ground Basins (any configuration and depth, including variable depths)
Natural Bodies of Impoundment
Installation Options
Dry Installation: (new construction, retrofit/replacement, augmentation/supplementation)
Wet Installation: (drop-in designs, tethered and floating systems with retrievable/adjustable features, installed from the liquid surface)
Diver Assisted Installations (drop-in designs from the liquid surface with diver assistance in equipment placement, sludge handling and old equipment removal)
Contact Aertec to discuss the details of your wastewater treatment needs.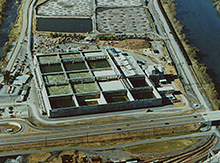 New high-rate industrial wastewater activated sludge aeration system using AerGrid high efficiency coarse bubble floor coverage aeration system.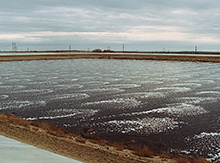 New large municipal wastewater aerated lagoon using AerMax membrane tube diffusers.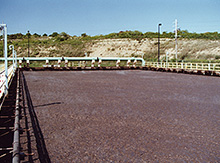 Industrial pharmaceutical waste aerobic digester using AerGrid high efficiency coarse bubble floor coverage aeration system.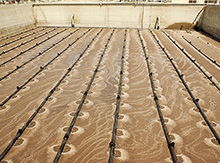 Air distribution test of an AerGrid retrofit of a failed wide band coarse bubble diffuser system in a chemical plant.