AerSystems
Custom Designed Aeration Systems – Blower to Diffuser
In addition to designing and manufacturing wastewater aeration products, Aertec also designs, furnishes and installs complete aeration systems. This includes diffused aeration equipment, air header assembly, blower equipment, piping and supports, and accessory package.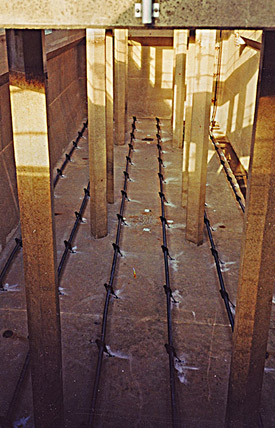 AerGrid replacement of mechanical submerged turbine aerators using existing blowers.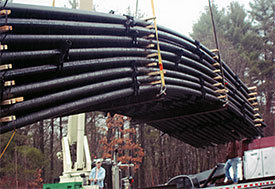 Loading factory fabricated AerGrid diffuser laterals for shipment to a job site.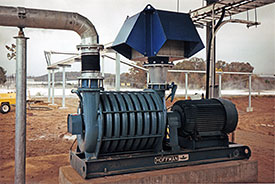 Blower and accessories for a pharmaceutical plant aeration system expansion.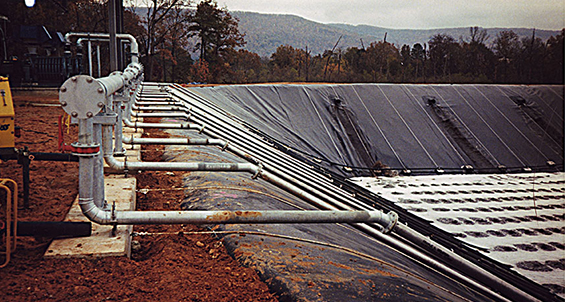 Galvanized carbon steel air header (20" to 8") and 17 AerGrid diffuser lateral connections for a paper plant activated sludge system.